Vegas Action Casino brings you the hottest blackjack action online with free blackjack games and ratings of online casinos where you can play 21 for money. Play single deck blackjack, double deck blackjack and 6 deck blackjack games for free at Vegas Action Casino. Or if you want to play online blackjack for real money see our reviews of the top online casinos offering real cash black jack gaming.
Blackjack is a card game that's been around since the 1700s. It's still popular today, with millions of people around the world playing it at casinos and home games every single day. Blackjack has simple rules that make it easy for beginners to learn, but there are also advanced strategies that you can use to improve your chances of winning over time. In this post we'll cover everything there is to know about blackjack so you can start playing today!
Blackjack Online
Play our free online blackjack games on VegasActionCasino.com and practice your blackjack strategy with 1,000 free casino chips. For skilled players we recommend that you practice card counting on our sister site DoubleDeckBlackjack.com both single deck and double deck blackjack games by playing 2 or 3 hands on each deal.
However, when playing blackjack online its important to remember that the casino software shuffles the cards before each hand dealt so counting cards in the classic sense of a plus/minus count does not apply. Instead you'll count/track the cards on each deal predicting the probability of the remaining cards by playing multiple hands of blackjack on each deal.
For newer players to the game, we recommend trying one or two hands at a time on our 6 deck blackjack shoe. Since counting cards on a six deck shoe is not possible playing on the 6 deck shoe is a great place to practice blackjack online with an experience as close to land based casinos as possible.
Google Play has one of my favorite free blackjack games by Brainium Studios that's totally perfect for all Android mobile people. It lets you reload your starting balance any time you'd like but you'll have to watch a quick ad first before reloading your free blackjack bankroll.
How to Play Blackjack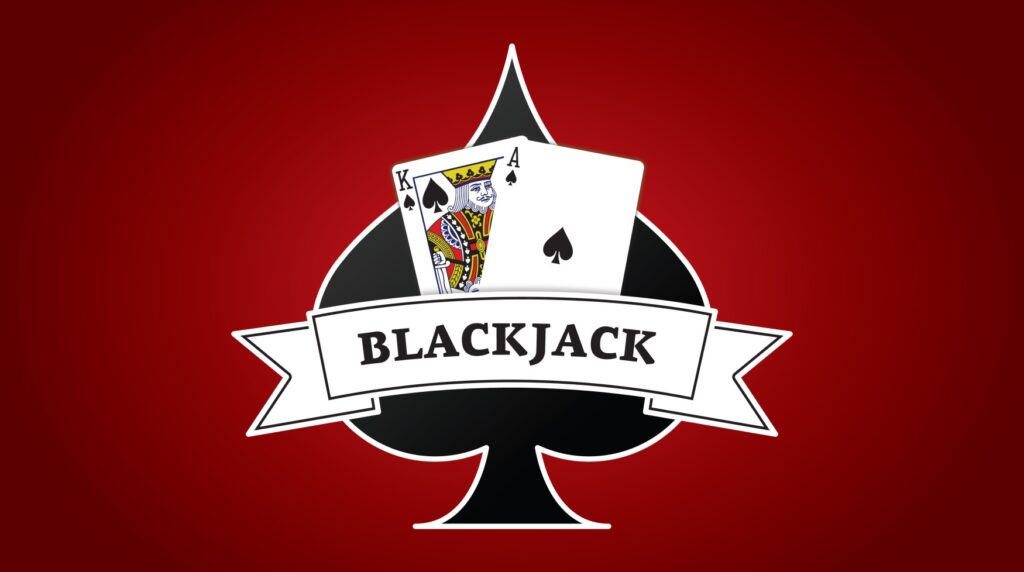 Learn how to play blackjack at Expert Blackjack Online and start playing like a professional. ExpertBlackjackOnline.com provides betting advice from experienced players. Learn basic and advanced blackjack strategies.
The objective of blackjack is simple
The objective of blackjack is to score higher than the dealer.
You start with the dealer dealing out two cards to both yourself and the dealer, rotating cards between your hand and the dealer hand.
The goal is to make your hand add up as close to 21 as possible without going over 21 (going over 21 is called "busting").
If both you and the dealer have blackjack hands totaling less 21 or less, then whoever has the higher total wins automatically.
Blackjack's rules are pretty straightforward.
In blackjack, after the dealer deals your your cards you can then make your hand by hitting (taking another card), standing (not taking any more cards), splitting (dividing your hand into two separate hands) or surrendering (voluntarily losing half of your bet). The dealer must draw a card (hit) if they have a hand value of 16 or less.
There's also an option called "double down," which means you can double your bet. When you double down you only get one additional card. Then you add that card value together with your original two cards and compare it to the dealer's total value to see who wins.
There is an optional bet called "insurance," where you can wager up to half your bet for protection against losing if the dealer is showing ace for their up card.
Another option is called "Surrender". This is when you surrender half of your bet without taking any further action on any given hand. This is only a good idea when you have 16 and the dealer is showing a 10 value face up card.
Both insurance and surrender are generally bad bets but sometimes they'll actually give you better odds depending on how many 10's are still available in the deck.
The most important thing about blackjack is understanding when a strategy works best. Generally speaking... basic strategy is the best strategy for you to follow according to VegasHowTo.com.
Playing Blackjack Online.
When playing online, after placing your bet, the dealer will deal two cards face-up in front of your bet. You may take another card by clicking "Hit" or stand by clicking "Stand". If you have a card total of 17 or higher (and if it's a hard hand), you should stand and don't take additional cards.
If your first two cards total 21 this is called a "blackjack". In that case, you get paid 3 to 2 times the amount wagered.
Blackjack is a fun and easy game to learn. If you're interested in playing, check out your local casino or an online casino.
Useful Resources
Recommended Casinos